Description
The UB4 trial frame is an essential part of a custom refraction. This universal trial frame is handcrafted with great details at the manufacturer in Germany and is controlled by a very strict quality management system.
All benefits at a glance:
the UB 4 can hold up to 10 trial lenses (five pairs of lenses Ø 38 mm)
PD range from 46-80 mm
templates can be adjusted in length and angle
scale for vertex distance
height adjustable nose piece
side length and inclination adjustable
flexible bendable ear pieces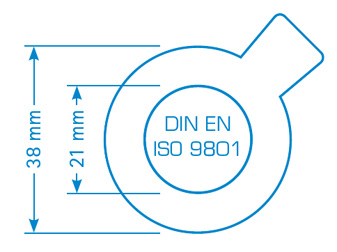 Important note:
Trial lenses according to DIN EN ISO 9801 with a rim diameter of 38 mm (lens diameter 21 mm), such as the OCULUS trial lens "tl" (trial lens), are compatible with the Universal Trial Frame UB 3, UB 4, UB 4 höhenverstellbar, UB 6 and practice frames.
Accessories Included
2 additional nose pads